Classical music in "general" refers to western music composed during the late eighteenth(1700's) and early nineteenth(1800's) centuries, the period known as the "classical era" of western music art. These are written music by composers such as Mozart, Beethoven and many others.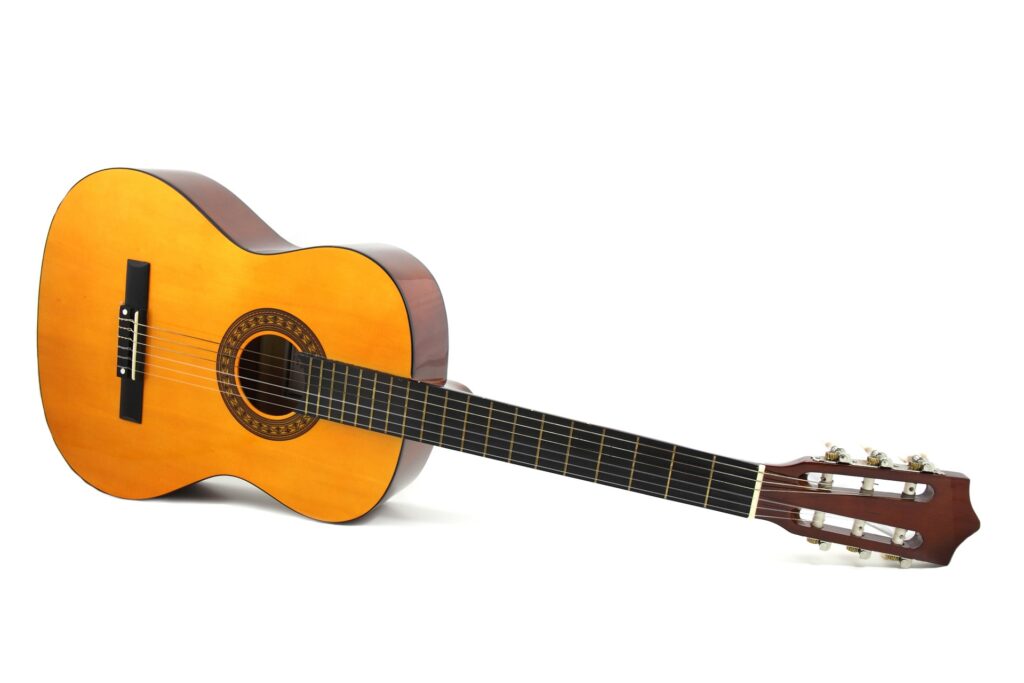 In classical guitar music, the music repertoires comes from many important musical eras, such as Renaissance, Baroque, Classical and Romantic. This span over a wide time frame from around 1400's to the modern era.
Most of these "classical" music are not originally written to be played on guitar, but was later arranged for the guitar by classical guitar composers. There are however, many composers/classical guitarists who wrote music specific for the guitar such as Fredinando Carulli(Classical era), Fernando Sor, Napoleon Coste, Francisco Tarrega , Matteo Carcassi(Romantic era), Heitor Villa Lobos, Andres Segovia(Modern era) and many others. Tarrega and Segovia are also known for transcribing/arranging music by J.S Bach(Baroque era) for guitar.
One major difference between classical guitar music to other guitar genres is that the music is performed exactly "as written", classical guitar music is performed exactly the way it is written in the music staff by the composer/arranger. Which means, there is very little improvising, adding, or altering to the piece by the performer.